#6109 – Residential – Purchase – Berlin Kreuzberg
Investment Berlin Kreuzberg: Old building flat with balcony and elevator on the 1st floor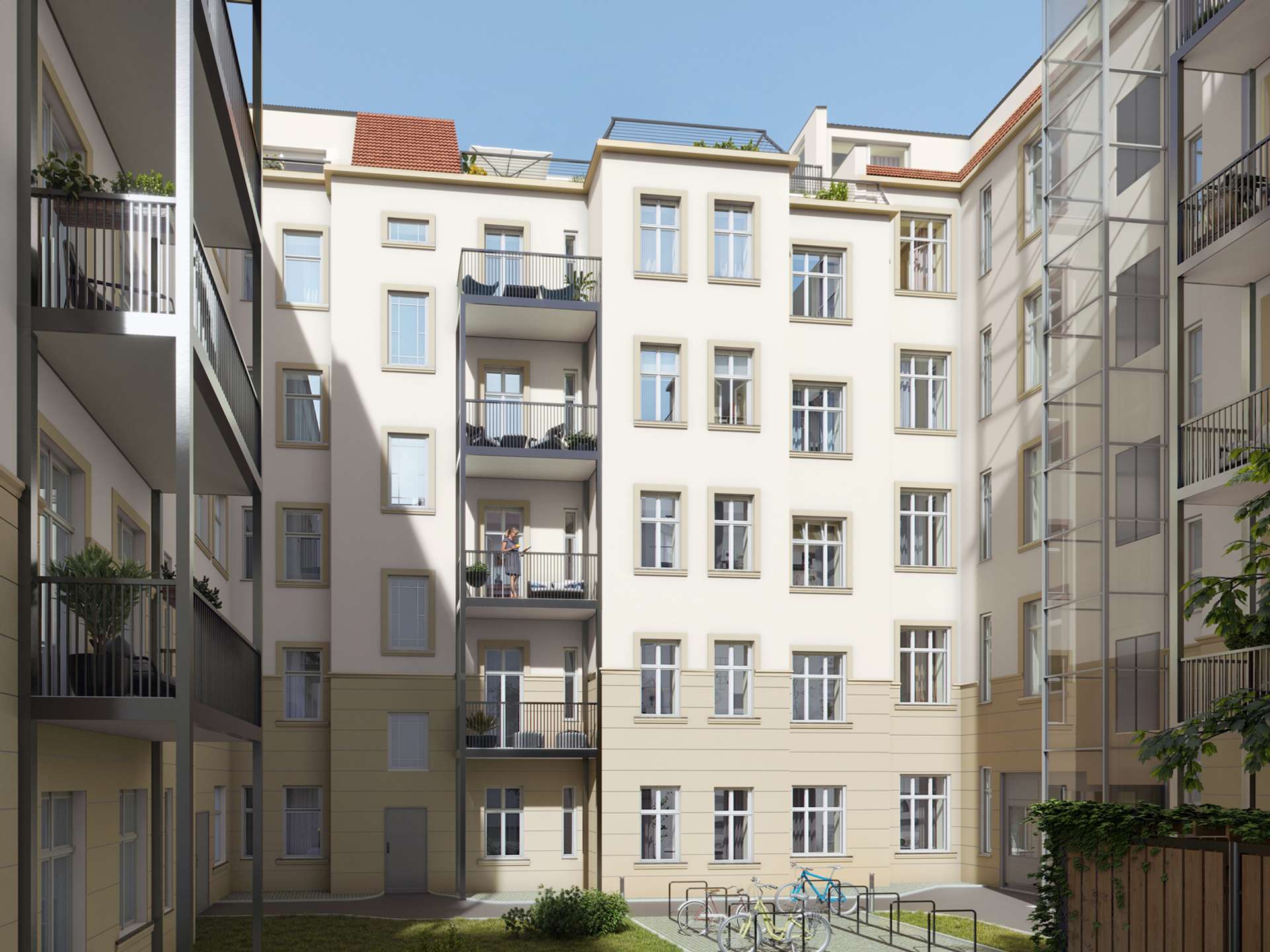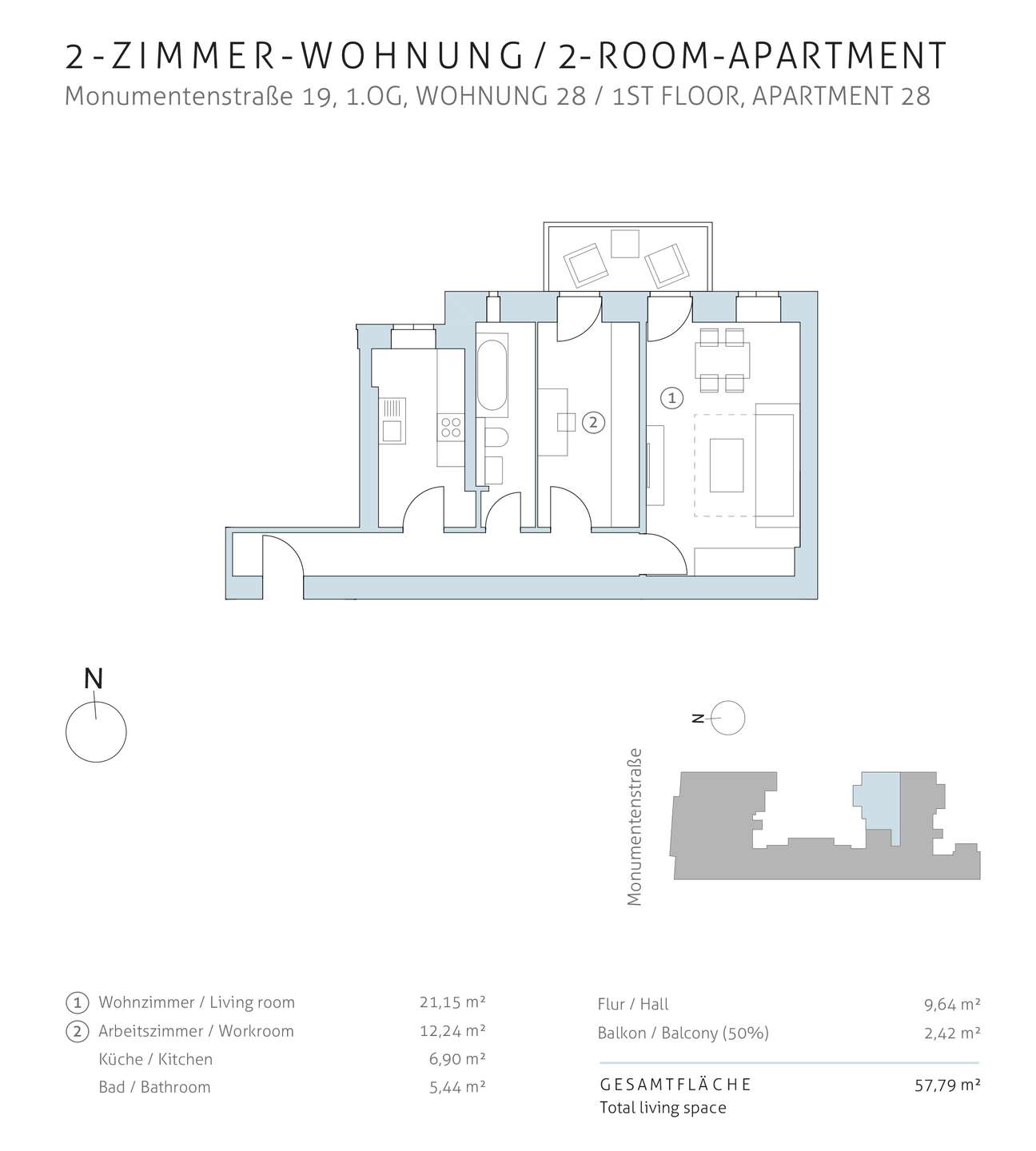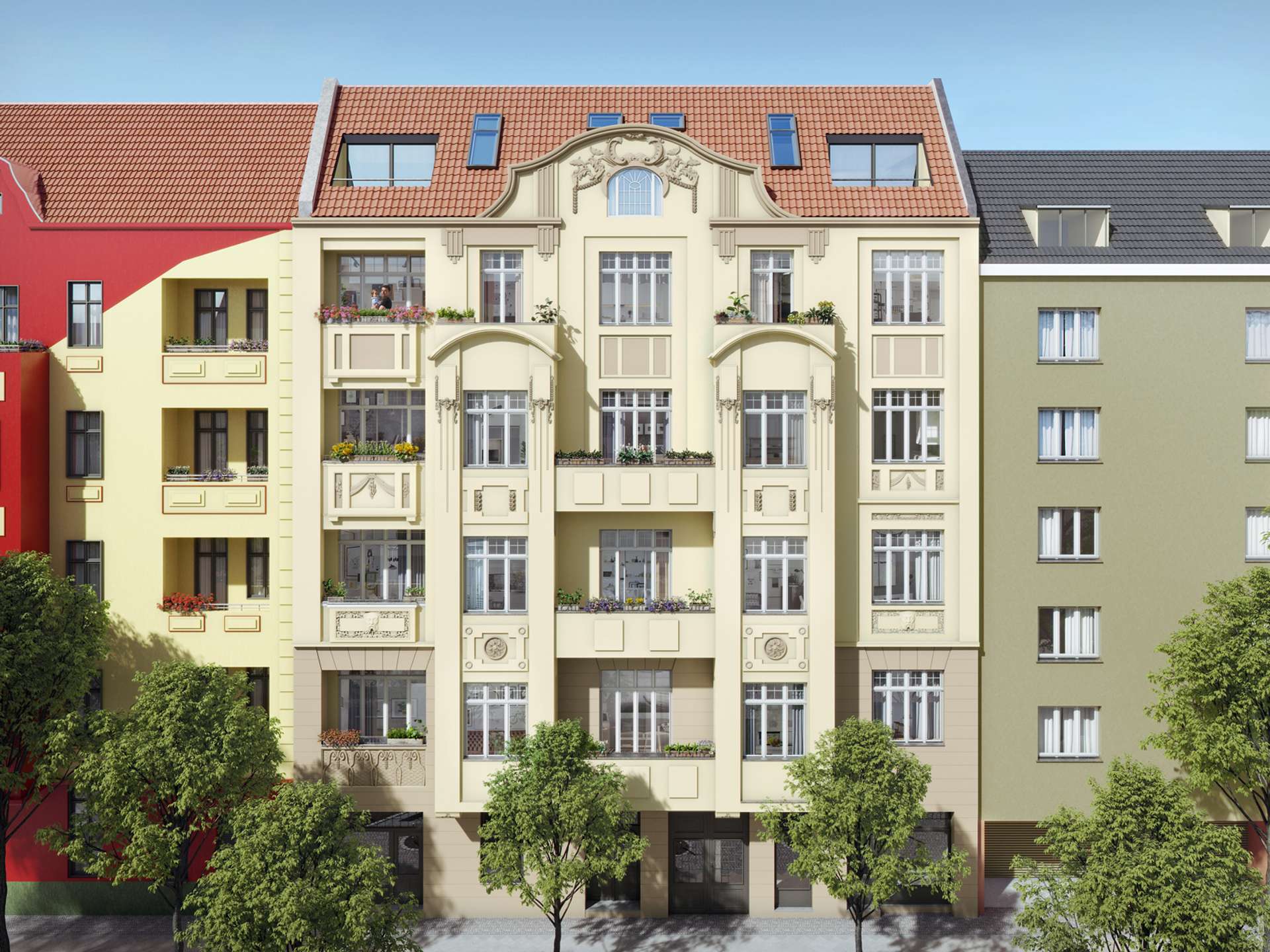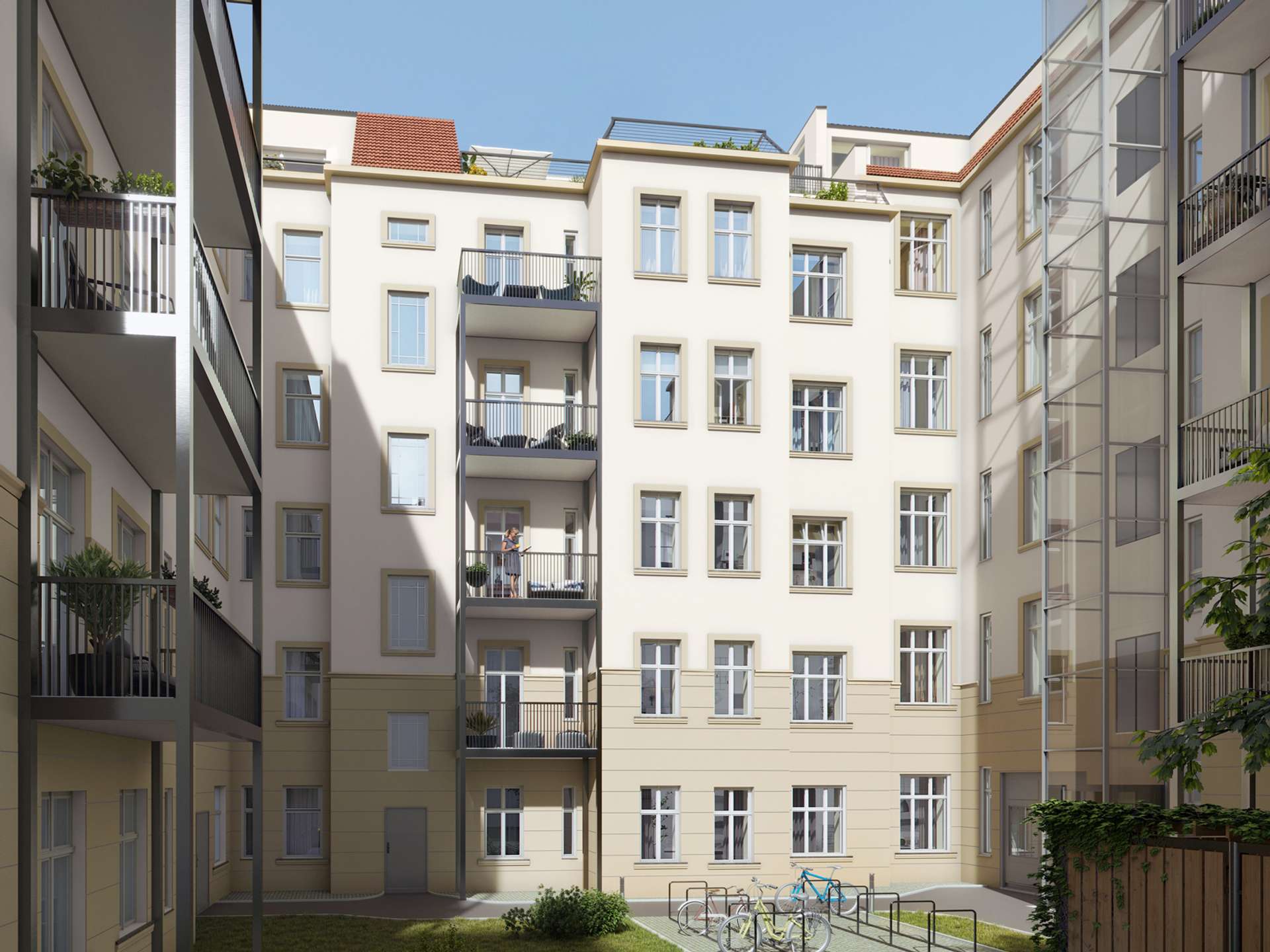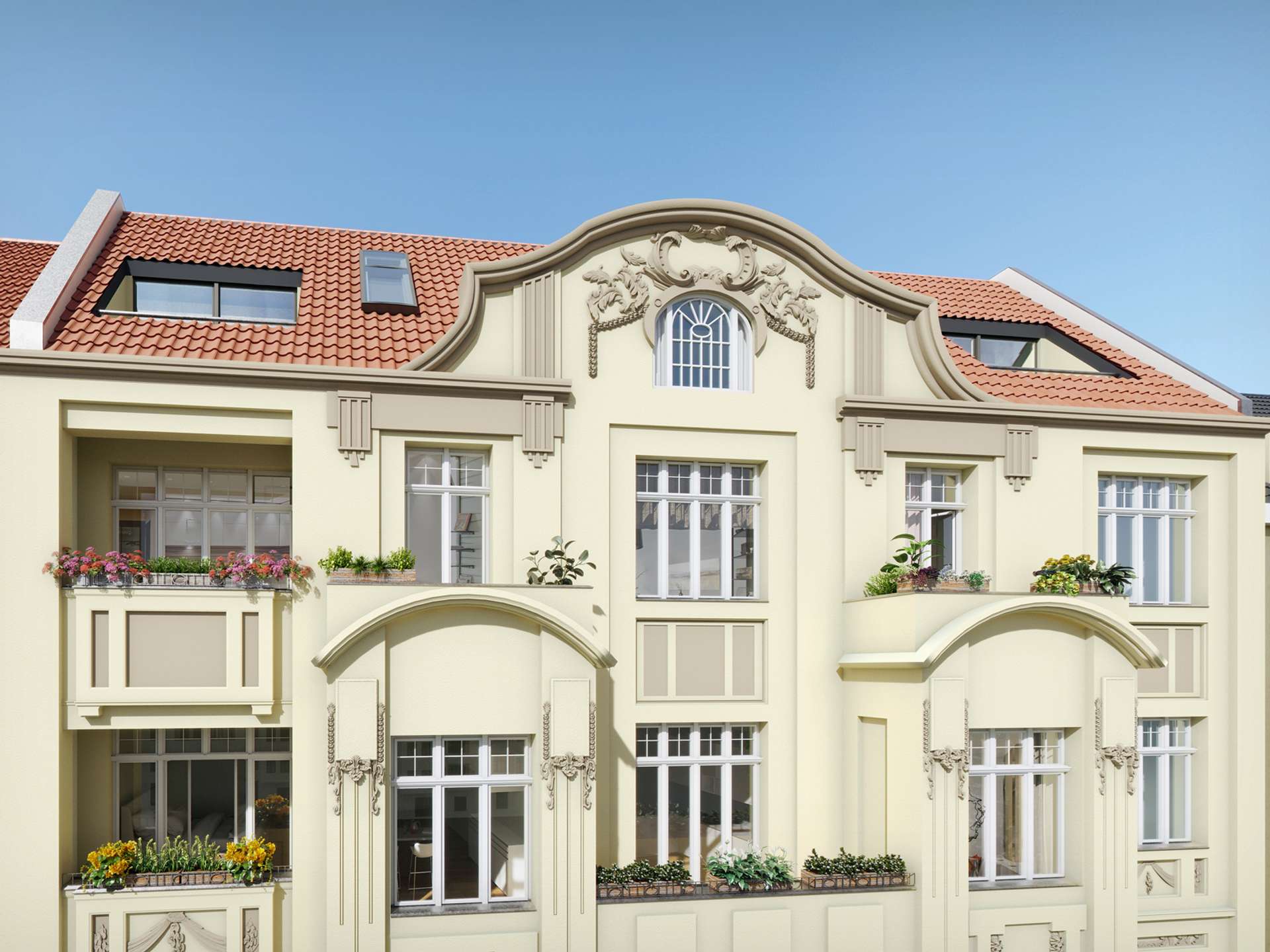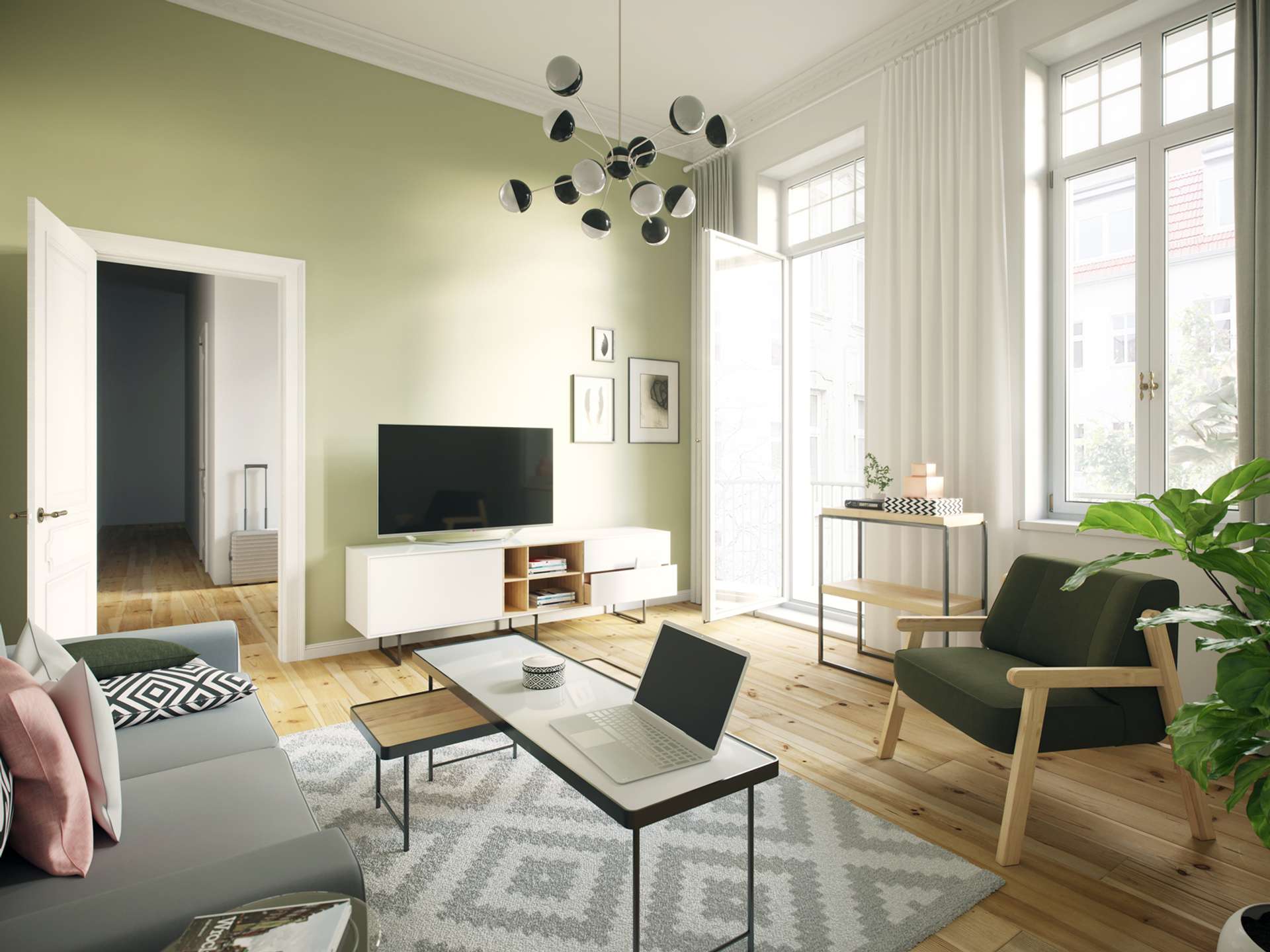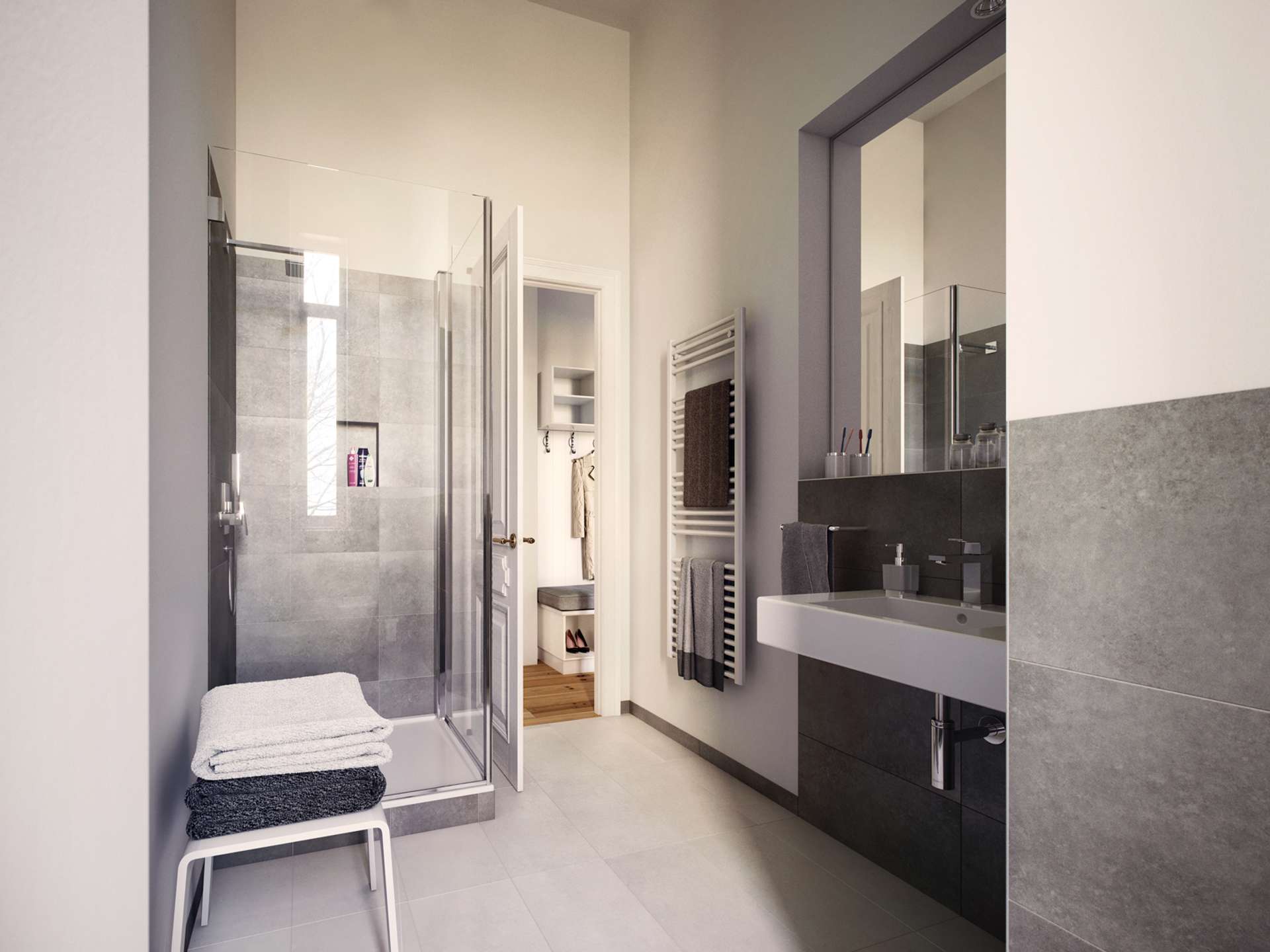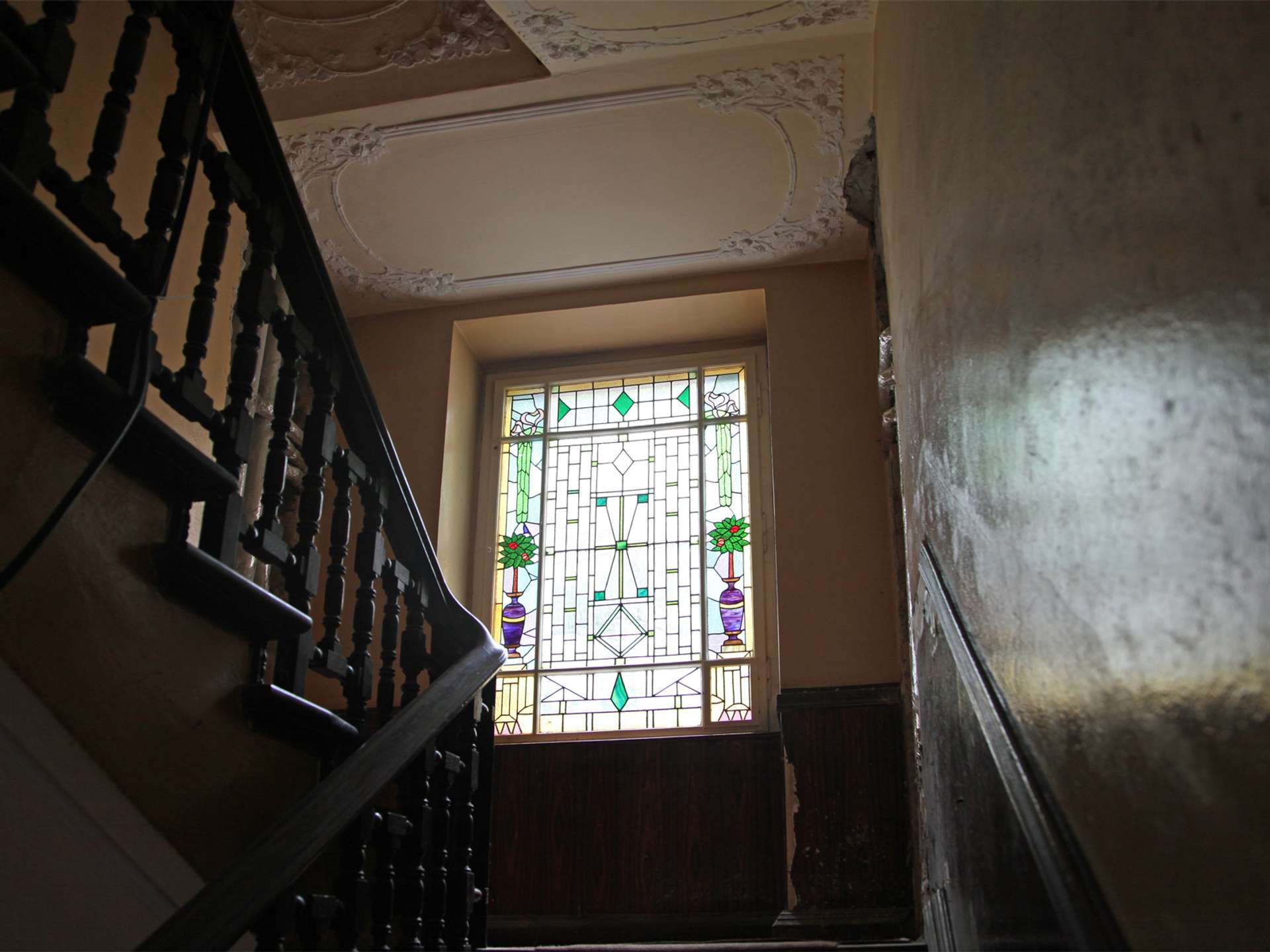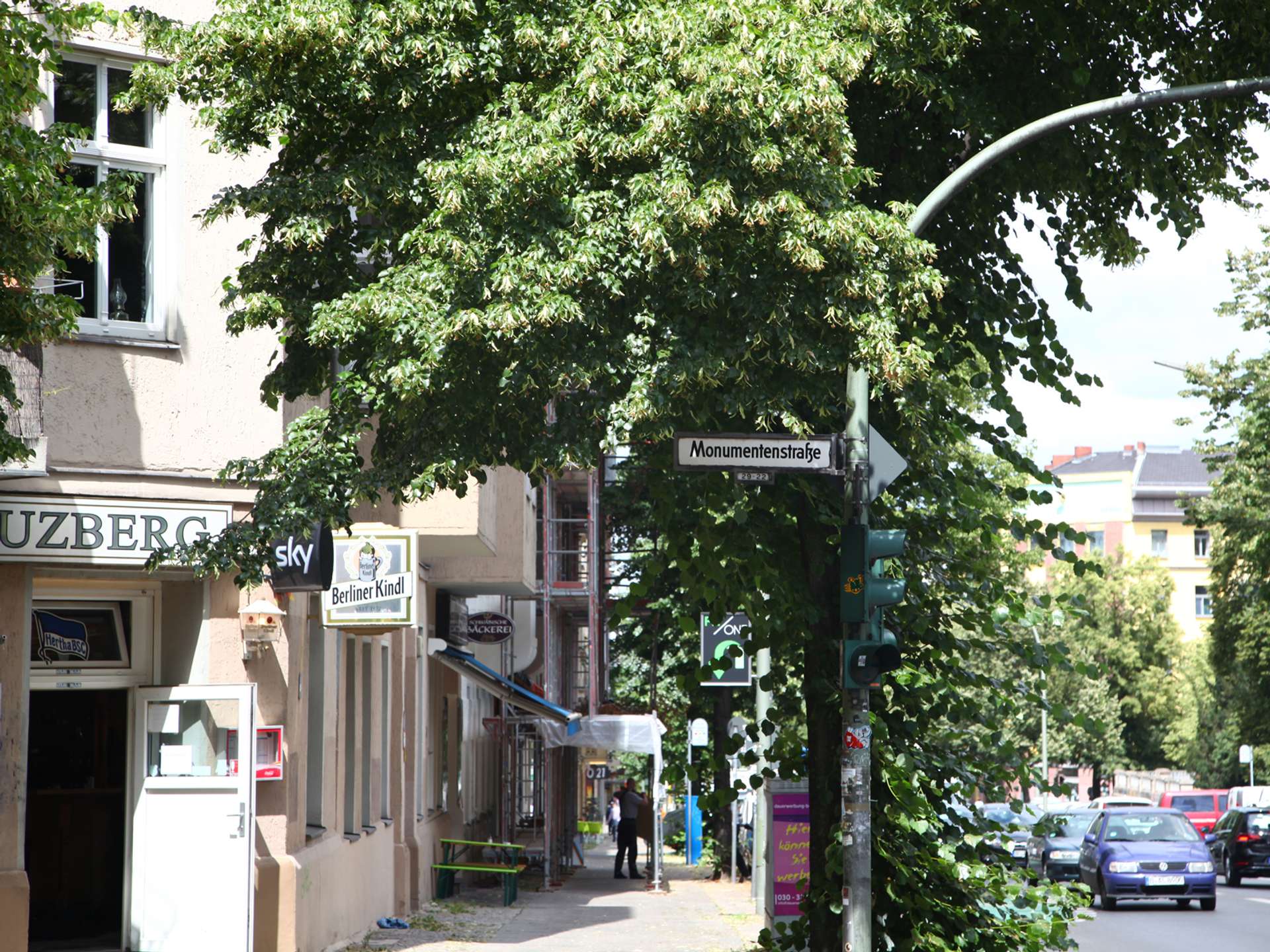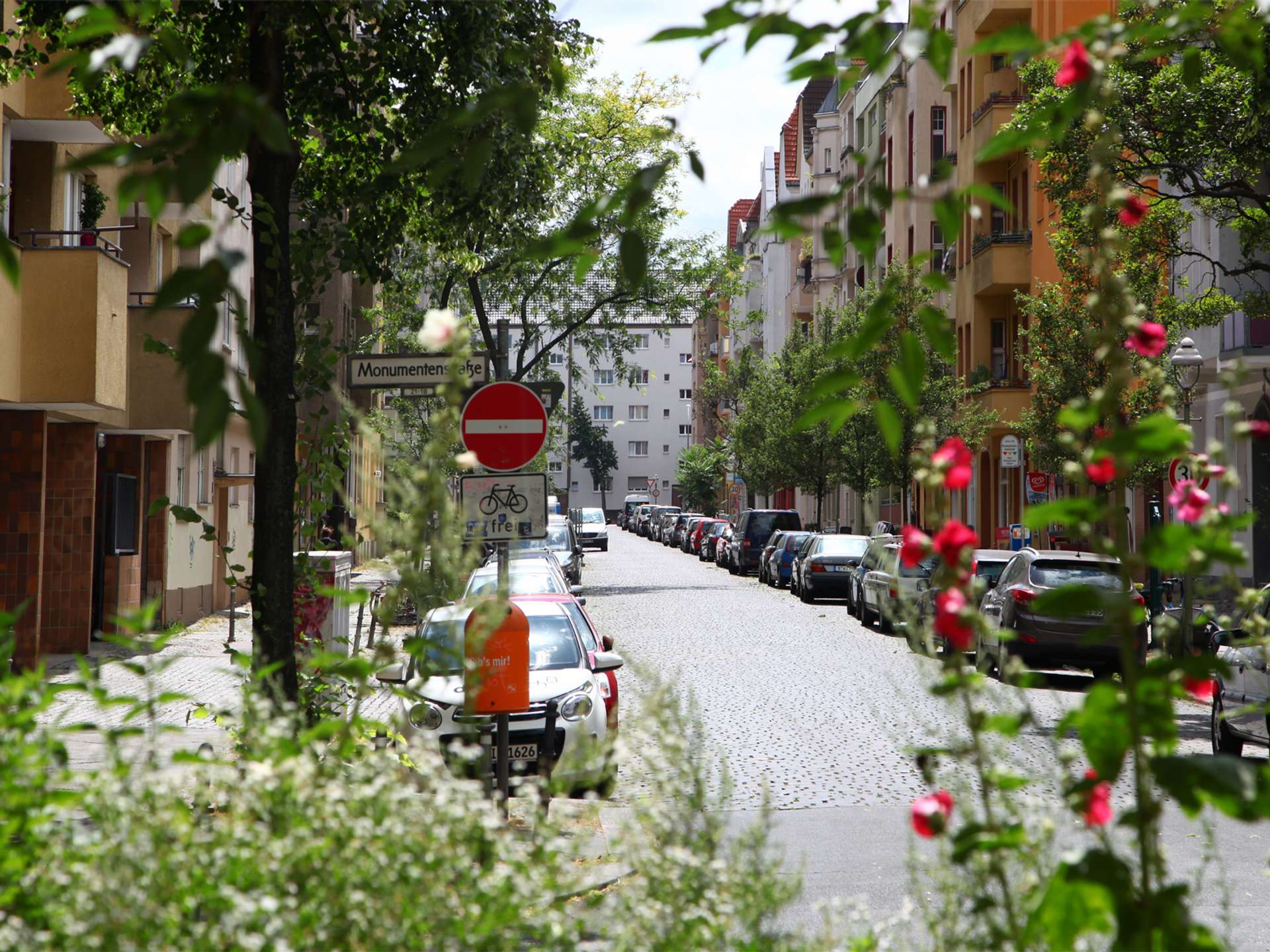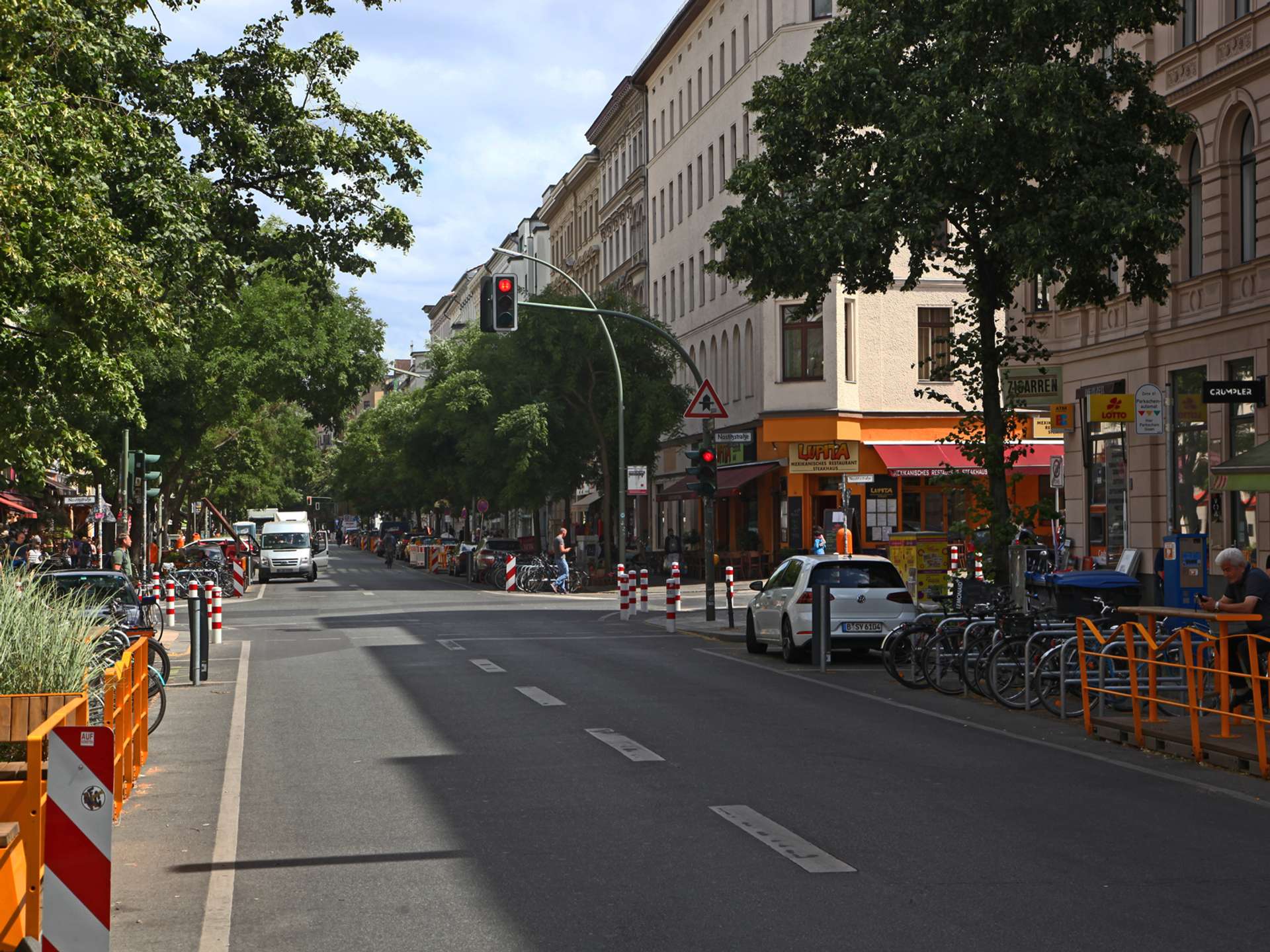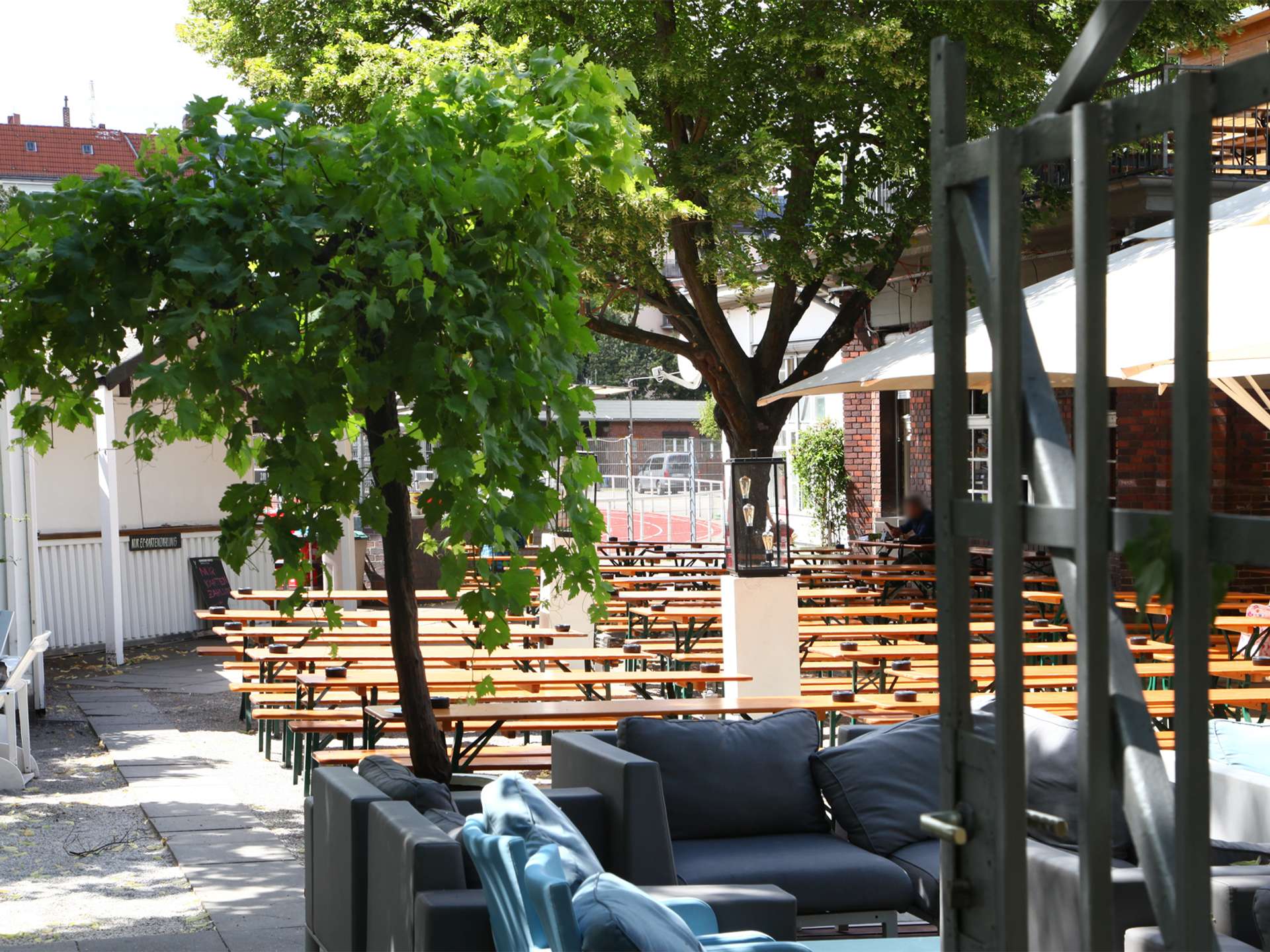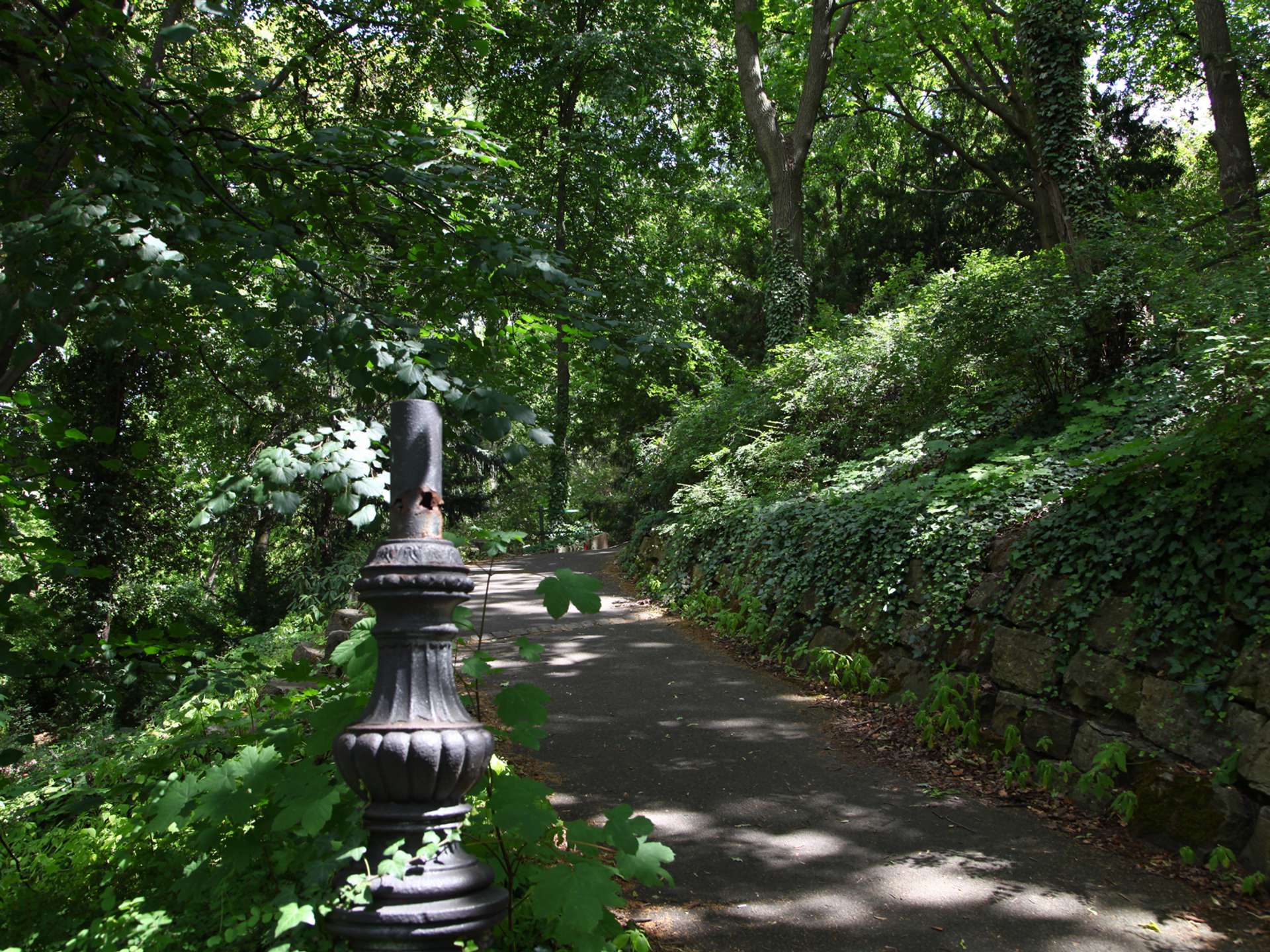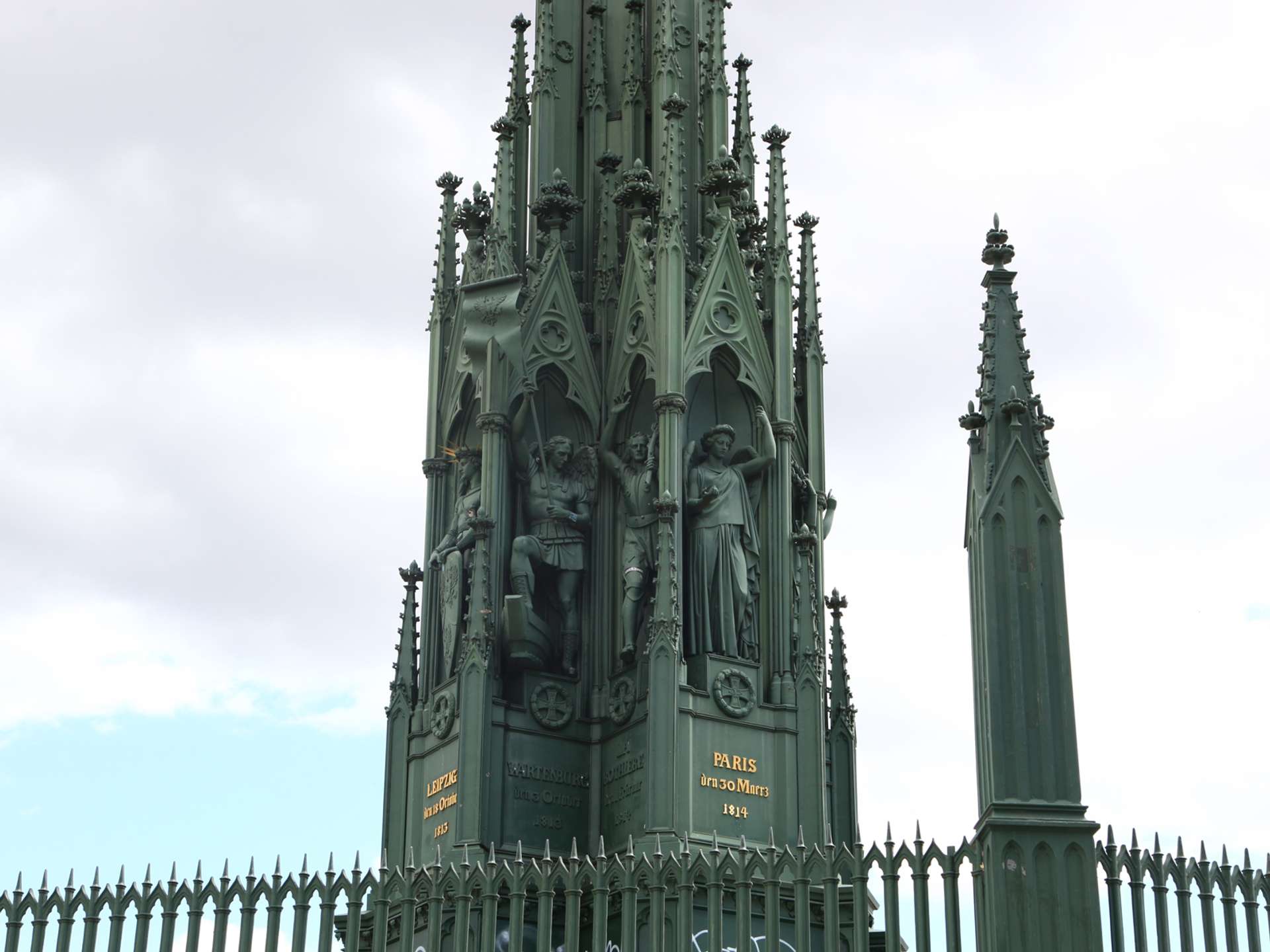 This property has been sold. We are looking for your dream property.
Elevator
Basement
Balcony
Your apartment sale in Berlin
This amazing property has already been successfully brokered by us.
You want to sell your apartment in Berlin? Rely on the experience of more than 2,000 sales in 15 years market presence. More than 1,000 daily visitors are looking on our website for your apartment in Berlin. Learn more about it here.
1910 is the year of construction of this wonderful masterpiece from the golden age of Wilhelmine architecture. Not only the building has preserved the extravagant style of the imperial era. The direct surroundings, the neighbouring Viktoriapark and the adjoining quarters also reflect a consistent and aesthetically pleasing image. Reliefs, oriels, wooden double box windows many details express a clear language of form and time. The understatement of 1910 continues inside the building. Representative stairwells, round arches, filigree stuccowork and coffered ceilings. There would be too many details to list here.

The classic residential house in Monumentenstrasse 19 consists of a front building, side wing and garden house, separated by courtyards with trees. In the 5-storey complex we offer apartments with 1 to 4 rooms and living spaces between 43 and 127 square meters. The apartments are very well equipped, with parquet and floorboards, shower or bathtub, some units also with both as well as an additional guest toilet. Various units are equipped with one or more balconies. The building is currently undergoing renovation and refurbishment work, during which additional balconies will be added. The ground floor apartments in the beautiful inner courtyards have small terraces. All in all, many elements of old buildings have survived the times, but no unit seems overloaded. Let this beautiful object unfold its effect on you during a visit with us.
Performance of properties in Berlin-Kreuzberg
The perfomance indicators show the average performance of properties in Berlin-Kreuzberg based on median asking prices. Detailed information on the local real estate market can be found in our market reports.
Go to marketreport Kreuzberg
Basic informationen
Project

City

10965

Berlin Kreuzberg

(Show on map)

Type

Purchase

Property type

Apartment

Status

rented (Investment property)

Floor

1 From 5

Living space

57.8 m²

Rooms

2.0
Location
It doesn't really go any nicer and hardly any better. Whether on a soda pop or a beer in the neighbouring beer garden Golgatha, whether on a walk or morning run in the Viktoriapark or a quick shopping in the Marheineke farmers market? In the Monumentenstrasse in Berlin Kreuzberg, you live vis-à-vis to one of the nicest parks in Berlin.
The Monumentenstrasse is a traffic-reduced axis between the districts of Schöneberg and Kreuzberg. It starts at Langenscheidtstrasse in Schöneberg and ends at Katzbachstrasse at Viktoriapark.
All locations along the Monumentenstrasse have always been very popular, but the micro location at Viktoriapark can hardly be surpassed. The quantum leap in quality of life came in the past few years; the large construction sites in the vicinity are ebbing away and the Monumentenstrasse is finding its way back into the true luxury that only an environment like this can offer. It is a mixture of urbanity, lots of greenery, excellent connections to the public transport network, cycle paths and a very beautiful development. Monumentenstrasse 19 offers a perfect living environment.

Transport connection:
What is the definition of good transport connectivity in 2019? All destinations in the vicinity of the residential environment must be easily accessible on foot or by bicycle, inner-city destinations by public transport, and the surrounding area or distant destinations by train or own vehicle. In the Monument Street all points are given. To Schöneberg and in the direction of Bergmann-Kiez there are safe bicycle routes, at the S- and U-Bahn station Yorckstrasse you have connection to the underground line 7 and various S-Bahn lines, up to Potsdam. If you need a car, you can reach the Sachsendamm junction on the A100 in less than 10 minutes.
7
Schools
Number of schools in the area
Aziz-Nesin-Grundschule
Bürgermeister-Herz-Grundschule
Charlotte-Salomon-Grundschule
Islamische Grundschule
Lemgo-Grundschule
Lenau-Grundschule
Reinhardswald-Grundschule
10
Kindergadens
Number of kindergartens in the immediate vicinity
EKT Kinderladen Katzbach-Piraten
EKT Kinderladen Luftabong
EKT Krümelmonster e.V.
EKT Kulturschlüssel
EKT Macht nix e.V.
EKT Zinnober e.V.
Kinderladen Monumentenbande e.V.
Kita Faros
Kita Mehringdamm
Kita Methfesselstraße
2
Culture & Leisure
Culture & Leisure nearby
Mercedes-Benz Arena Berlin
Tempodrom
3
Markets
Weekly and flea markets nearby
Wochenmarkt Schönleinstraße am Hohenstaufenplatz
Wochenmarkt am Südstern
Öko-Wochenmarkt Chamissoplatz