Ludwig-Hoffmann-Quarter in Buch

Ludwig-Hoffmann-Quarter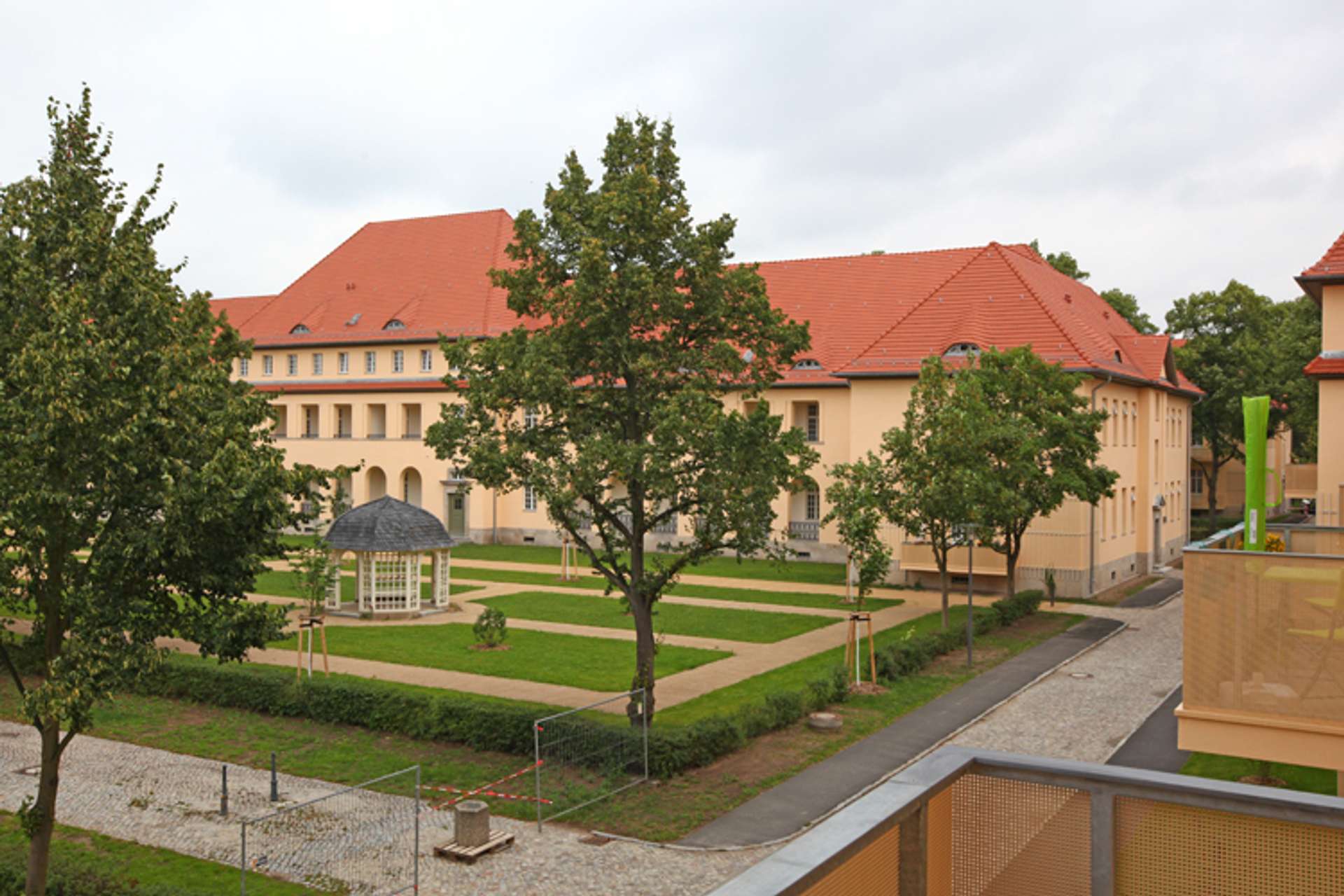 Project with 2 Units
from 197.100,00 EUR
Area: 58,40 - 88,41 m²
Rooms: 2,0 - 3,0
Units: 0
Projectdescription
Ludwig Hoffman - Architect and imperial town master mason In this project, all objects have been successfully sold. This is an architectural masterpiece, planned and built by Ludwig-Hoffmann, one of the most renowned architects in the turn of the 19th to the 20th century. Ludwig Hoffmann has built a number of impressive buildings in Berlin, among them the Rudolf Virchow Hospital, the Old Town House (Altes Stadthaus), the Märkisches Museum and the Märchenbrunnen. The sanatorium Buch had only one purpose. It was planned to offer the best conditions for human regeneration. Even nowadays the tranquil symmetrical parks, the fountains, the romantic pavilions and the classical sculptures convey a sense of balance and tranquility. Today the almost completely restored project is both, an ideal investment or an incredibly nice and charming place to live. Buildings and environment are being brought into absolute mint conditions. Buch is a place that offers pure quality of life. It is close to the city, surrounded by greenery, it is relaxed without being tedious. It is a sustainable investment with high-end quality. Real estate investors can find here a combination of decisive criteria for a successful investment. There are no ground floor apartments. The mezzanine floors are high but close enough to the surrounding park so that one feels the smell of grass and nature. It is like enjoying holidays day after day. Almost every apartment has got a large balcony, loggia or terrace. The ceiling heights in the first two floors are impressive. Thick walls and old but perfectly restored double box windows make insulation totally unnecessary. Original details go together with modern materials, superb wooden floors and perfectly designed shapes. The fittings in the bathrooms are on the highest level with big mirrors, Duravit Starck 3 and Grohe Euro Smart Cosmopolitan elements. For investors who want to join the rental community - and we recommend not to lose this fantastic opportunity - a kitchen comes on top of the acquisition. Currently the guaranteed net rent is EUR 7,95 / m². The property management sums up to only EUR 14, -/month (incl.VAT). Parking space can be acquired for EUR 7.940, -/each. Parking space can be acquired for EUR 7.940, -/each. There are two separate parking areas at the edge of the parkway which are sealed with grass pavers. Charming street lights light up your way at night.
Fitting
last phase of construction
Sustainable and monument-conform renovation with special depreciation allowances
Restoration of historic gardens with beautiful fountains by Josef Rauch
Extensive modernization of the entire building and environment
Reorganization of plants with modern and well thought cuts
Balconies
Top-equipment inside the apartments
Beautiful wooden doors and floors
Restored wooden window
High ceilings, bright and generous spaces
Units
Location
Buch: One of Germanys biggest cluster for life science and healthcare industries Buch is reached in about 23 minutes with the city train starting in the station Friedrichstrasse in the heart of berlin. On your way home you can make some quick stops for your daily shoppings and within a five minute walk you are at home. What sounds like the description for an inner-city district is reality in Buch. Usually you won´t need your car. The environment offers a lot of good shopping options in about 15 minutes walking distance, in the nice shopping center "Schlosspark Passagen". Beside all benefits and amenities, Buch is one of Germanys most modern and innovative life science, healthcare and biotech hot spots. The Max Delbrück Center for Molecular Medicine (MDC), the Leibniz Institute for Molecular Pharmacology (FMP), the Clinical Research Center (ECRC) and the Helios Clinics are global players with top reputation. The Helios Clinics employ 2,400 people in Berlin-Buch. 39 companies are based here, 31 in the biomedicine sector and 8 service companies. The increasing number of employees goes in parallel with an increasing demand for high quality apartments. The Senate of Berlin considers Berlin-Buch to be a so called "Future Location". Modern living. Relaxed and close to the urban. Besides the appealing garden architecture Buch offers a variety of places for recreation, relaxation and inspiration for your senses. Your home is located between the romantic castle park and the beautiful nature park Barnim. Bike trips, jogging, sailing and swimming , sports and leisure. Everything within a stone´s throw.